When was the last time you ate so much you were uncomfortably full? When the food was so delicious you just kept eating even after you were beyond sated? Well, tonight, I found myself doing just that.
We had friends coming for dinner, and my Frenchman suggested we have a glass of wine in and then go out. Well, I'd been dreaming about the apricot desert I recalled at our favorite local Turkish place, so that's where we went…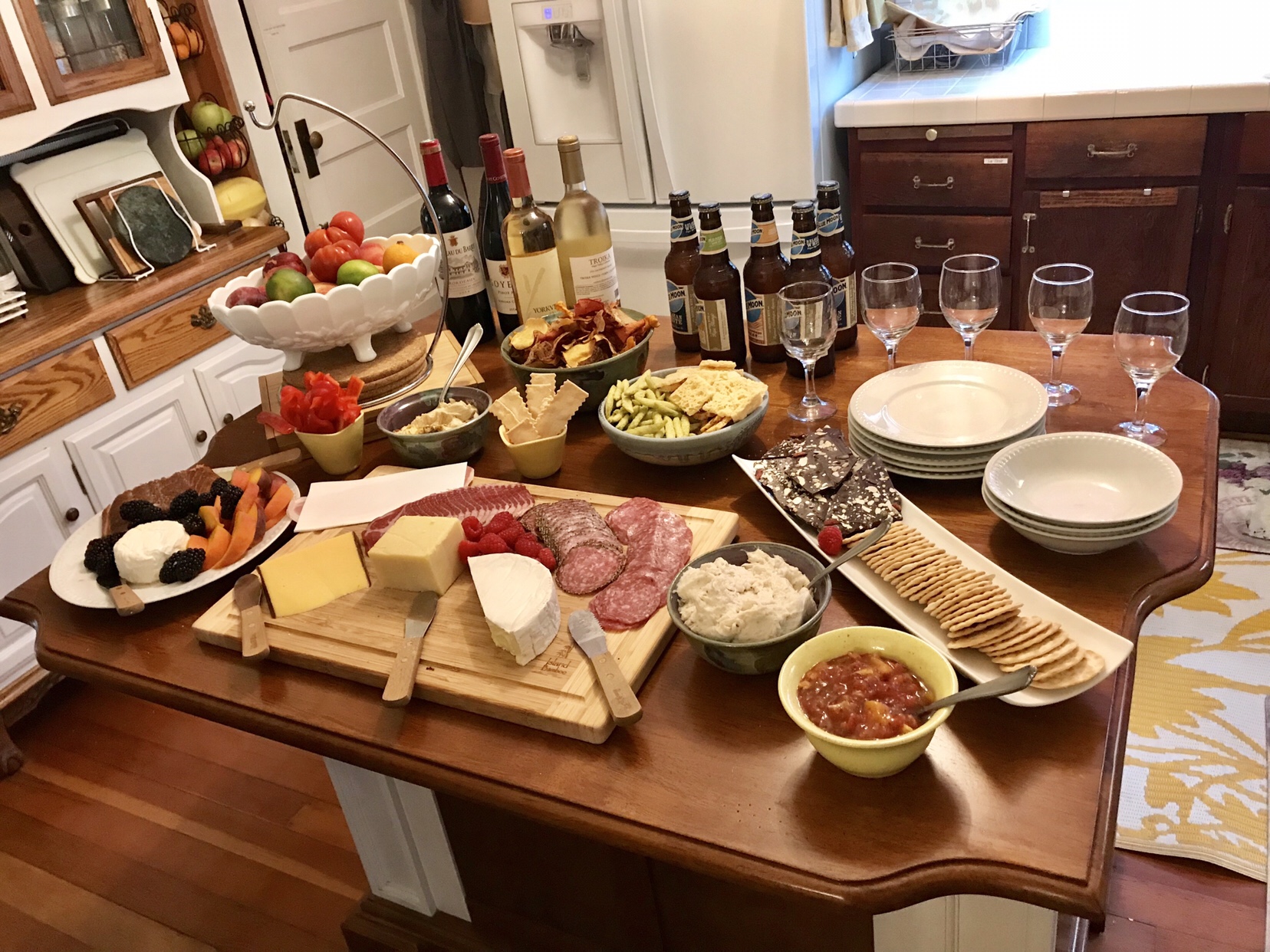 After an over-the-top spread of cheeses and smoked fish and fruit and wine at home, we headed out.
"Pera, A Mediterranean Affair" is one of the many fantastic restaurants on Potrero Hill – close enough to walk except for the three 20• grade hills between!
http://www.perasf.com/
I was too busy eating to remember to take pictures of everything, but we had quite a feast even though we had already partaken of many delicious appetizers and wine at home.
We started with the trio of dips, which includes hummus, tzatziki, and patlican salata… and two orders of spanakopita. From there we had half the menu!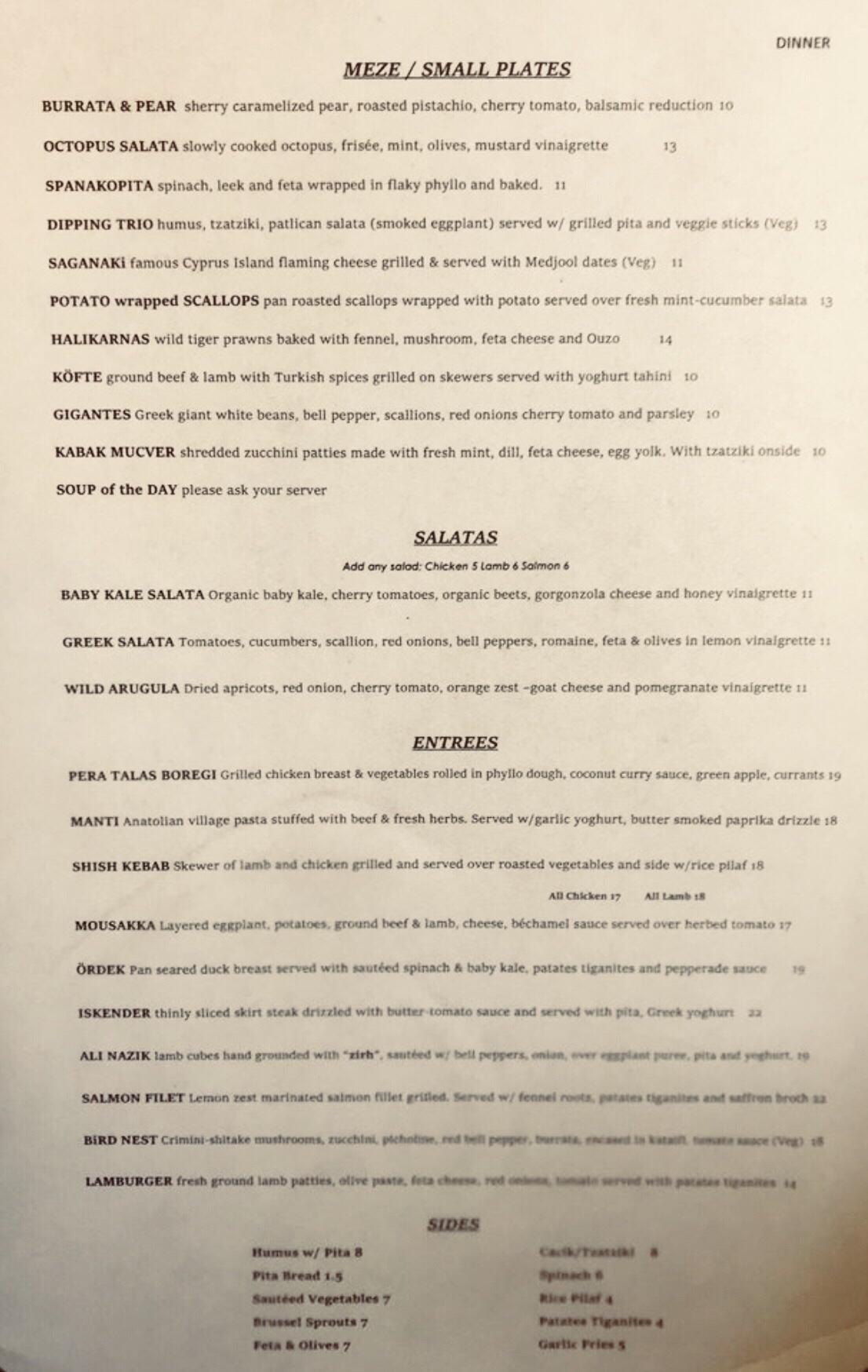 A favorite dish of ours is the Manti: a ravioli-like pillow of heaven cooked in a yogurt sauce, drizzled with paprika butter and sprinkled with sumak dust. Amazing. The table was also filled with Kabak Mucver – zucchini patties and Iskender – A beautiful skirt steak with tomato.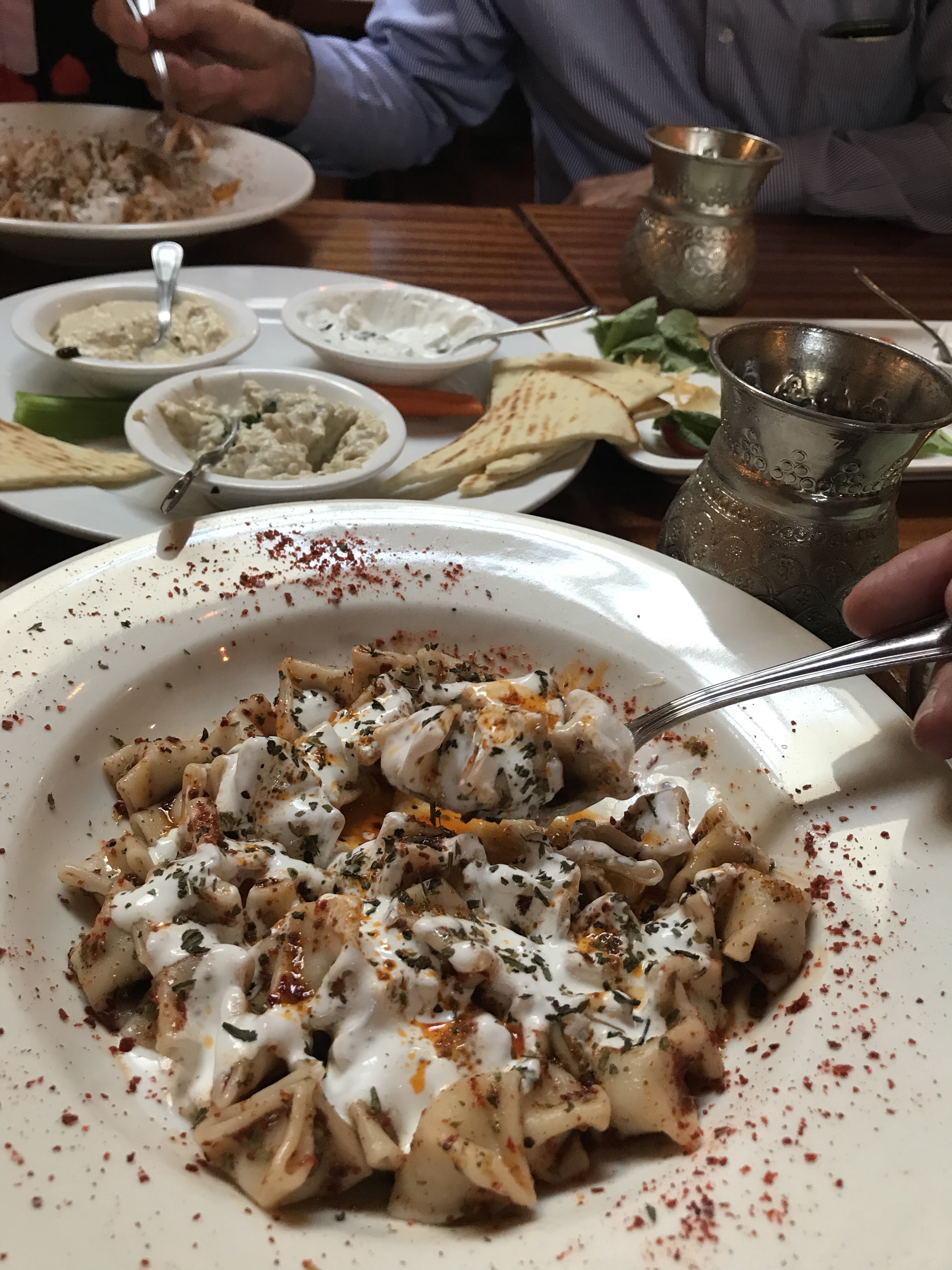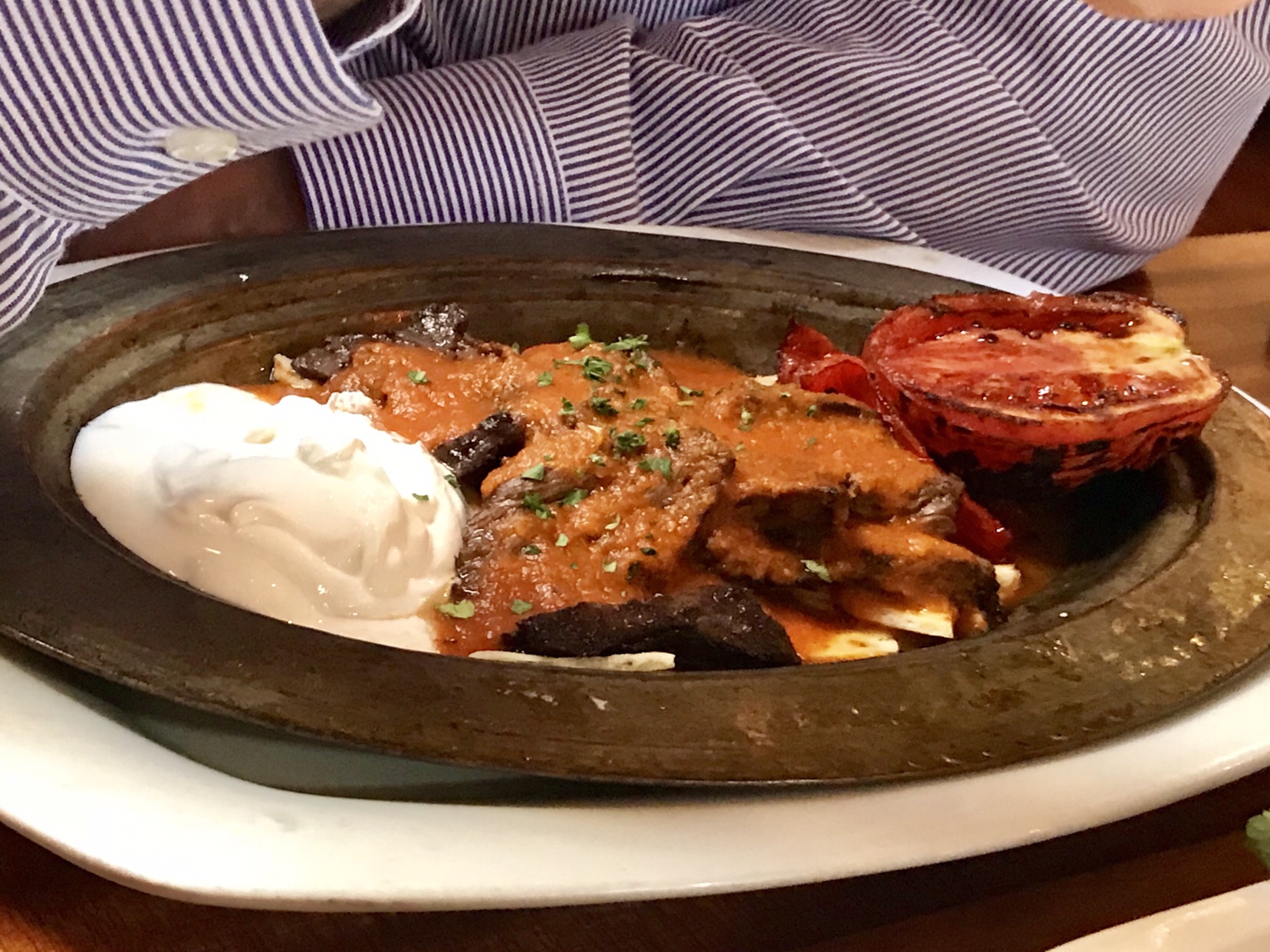 Pera is definitely a place to come with a party of people who like to share. All of the options are delicious, and generous portions allow several people to each have a bite. The restaurant itself is beautiful: cozy while still feeling open, traditional art, beautiful hand-chiseled pewter glassware. The owners are charming, and sweet. Our waiter is usually one of the owners, Matin. He always remembers me and is very sweet. It is one of the hallmarks of a great local business when they know their regulars and go out of their way to make everybody feel special.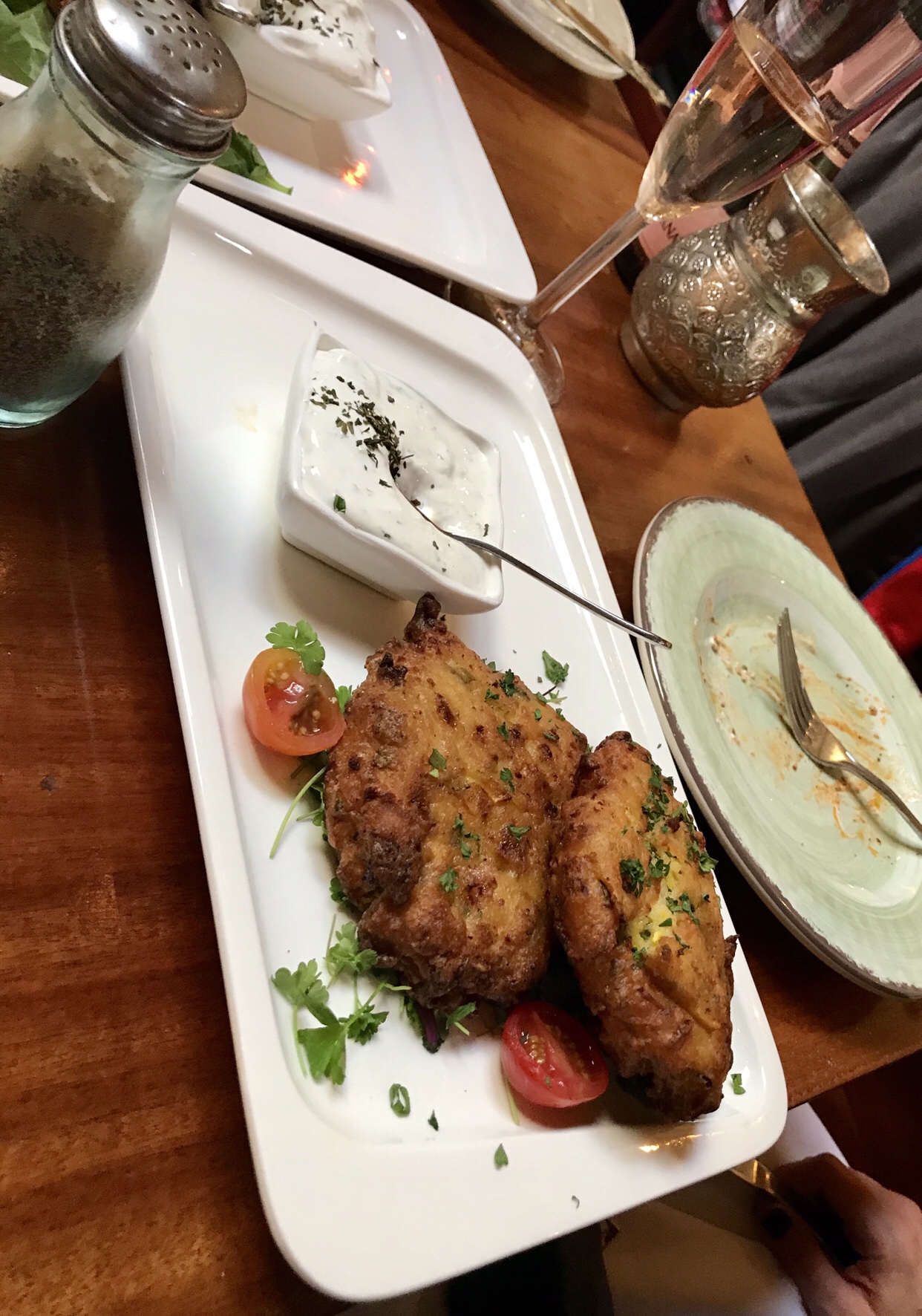 Finally, after we were so full we could hardly handle it, it was time for Turkish coffee and dessert. The apricots stuffed with marscapone cheese and rolled in crushed pistachio are every bit as good as they sound. Every. Bite. I dream about them when I've been away too long. The baklava was also exceptional – we had three servings among the five of us, and a serving of a truly beautiful vanilla bean gelato. Topped it all off with Turkish coffee for a truly decadent and indulgent evening.