This recipe is so so so good.  And so easy.  You'll want one before you're done reading – and the good news: You can make your own!
Here's what you're going for:
And here's how you get there: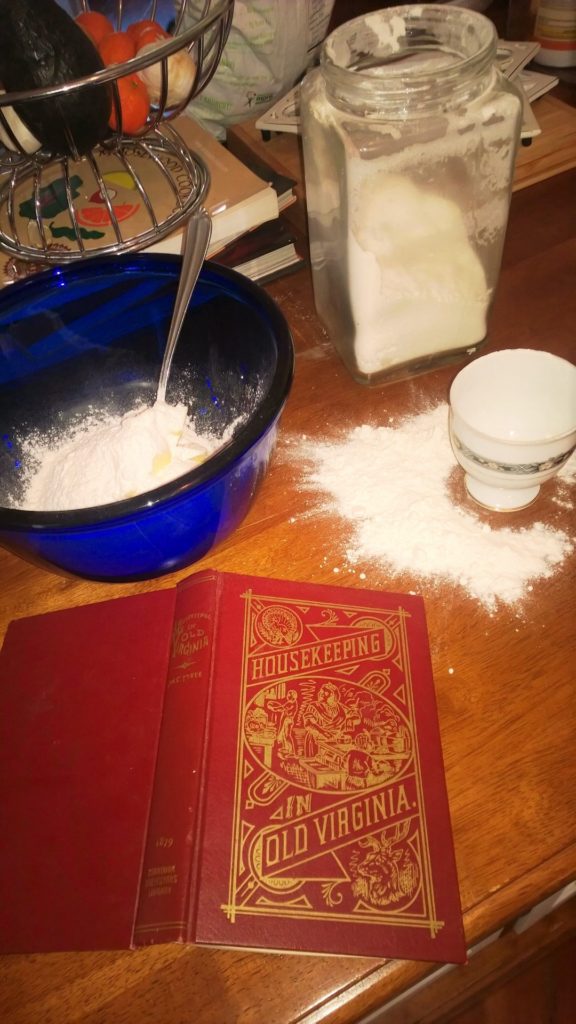 I make my pastry from the Housekeeping in Old Virginia book, because it's so darn fun to read.
3 cups dried apples
2

1

⁄

2

cups apple cider, or orange juice
your favorite recipe for pastry for a double-crust 9-inch pie

3

⁄4 cup sugar
1 teaspoon cinnamon – I use a lot less, since it's not my favorite.
2 tablespoons flour

1

⁄4 teaspoon nutmeg – my favorite, so I use more!  And I add allspice, too.  And cloves if I feel like it.

1

⁄4 teaspoon salt
Heat juice or cider to a boil and pour over dried apples; let stand for 1 hour.
Cook apples in juice for 10 to 15 minutes or till tender.
Stir remaining ingredients together.
Add to apples and mix well.
Put prepared pie crust in a 9-inch pie pan.
Pour prepared apple mixture into crust.
Top with 2nd crust.
Brush with milk and sprinkle with sugar.
Bake at 400° for 50 minutes or till done.