Today was a long, trying day. Family health issues and work combined together for a tired evening. Fortunately, I have a friend staying with me, and even more fortunately, she decided that tonight was the night she would cook dinner. So my beautiful friend and my handsome Frenchman headed off to procure some meat and veggies to roast for dinner.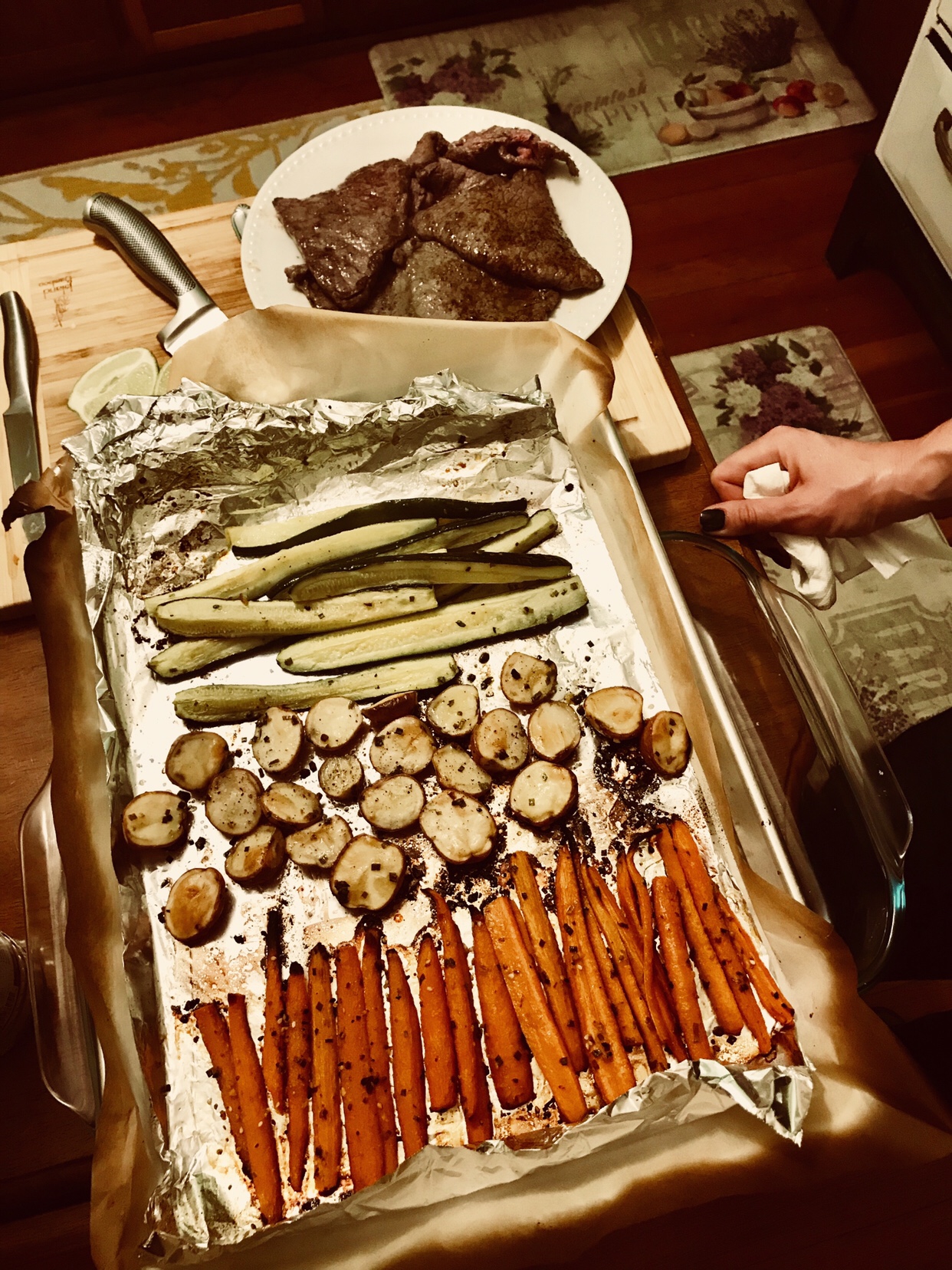 Since I had the pleasure of eating and not cooking, I can't tell you all the steps or all the ingredients. But I can share with you these beautiful pictures of my delicious dinner, cooked for me and not by me!
Roasted zucchini, potatoes, and carrots appear to have been caramelized perfectly with a lovely garlic and chive butter. Roasted on my favorite Nordic Ware pans, the parchment paper keeps everything clean and the tinfoil added a nice crisp to the vegetables.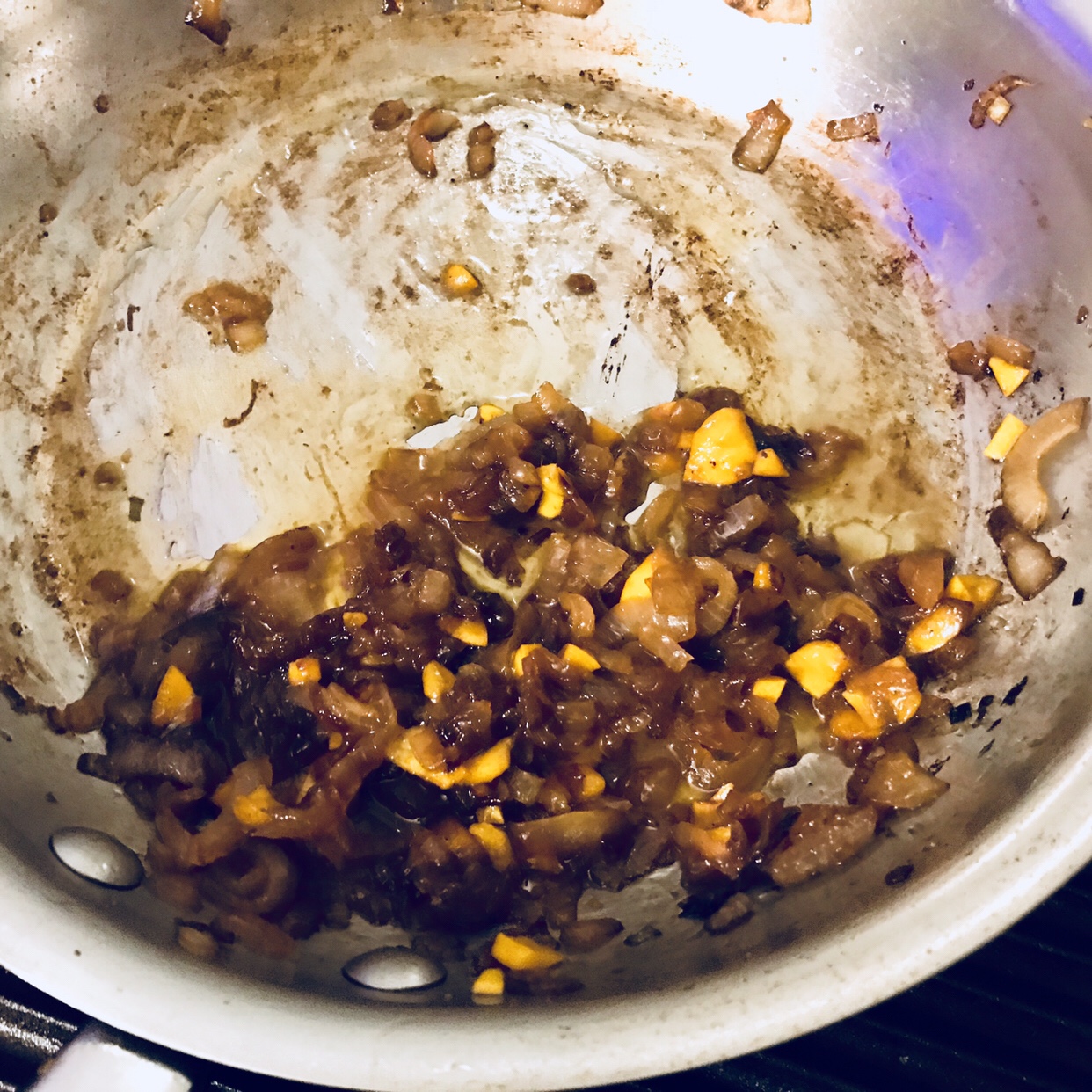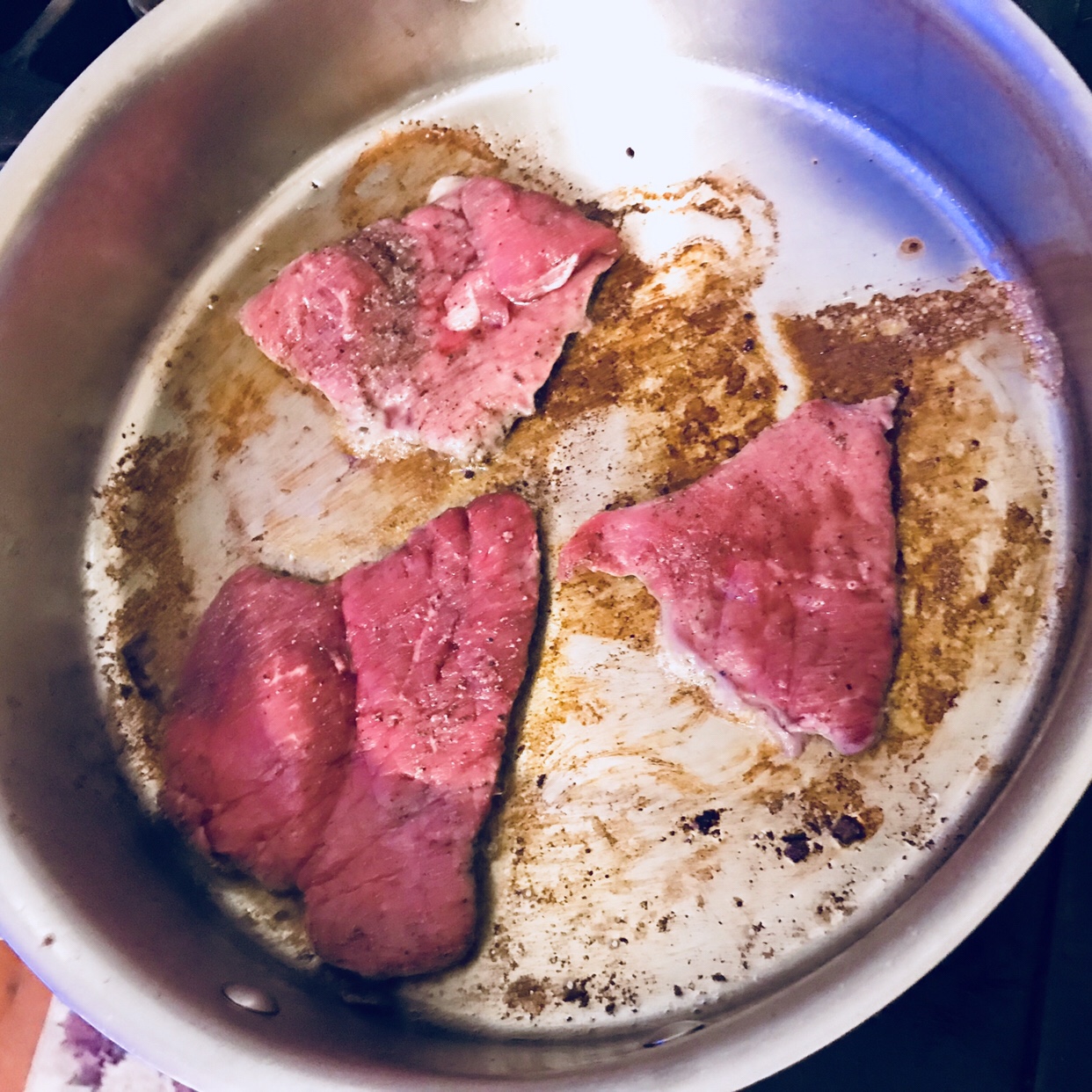 Perfectly caramelized onions were sweetened with baby mangoes. A perfectly seasoned set of thinly sliced beef steak was seared to perfection.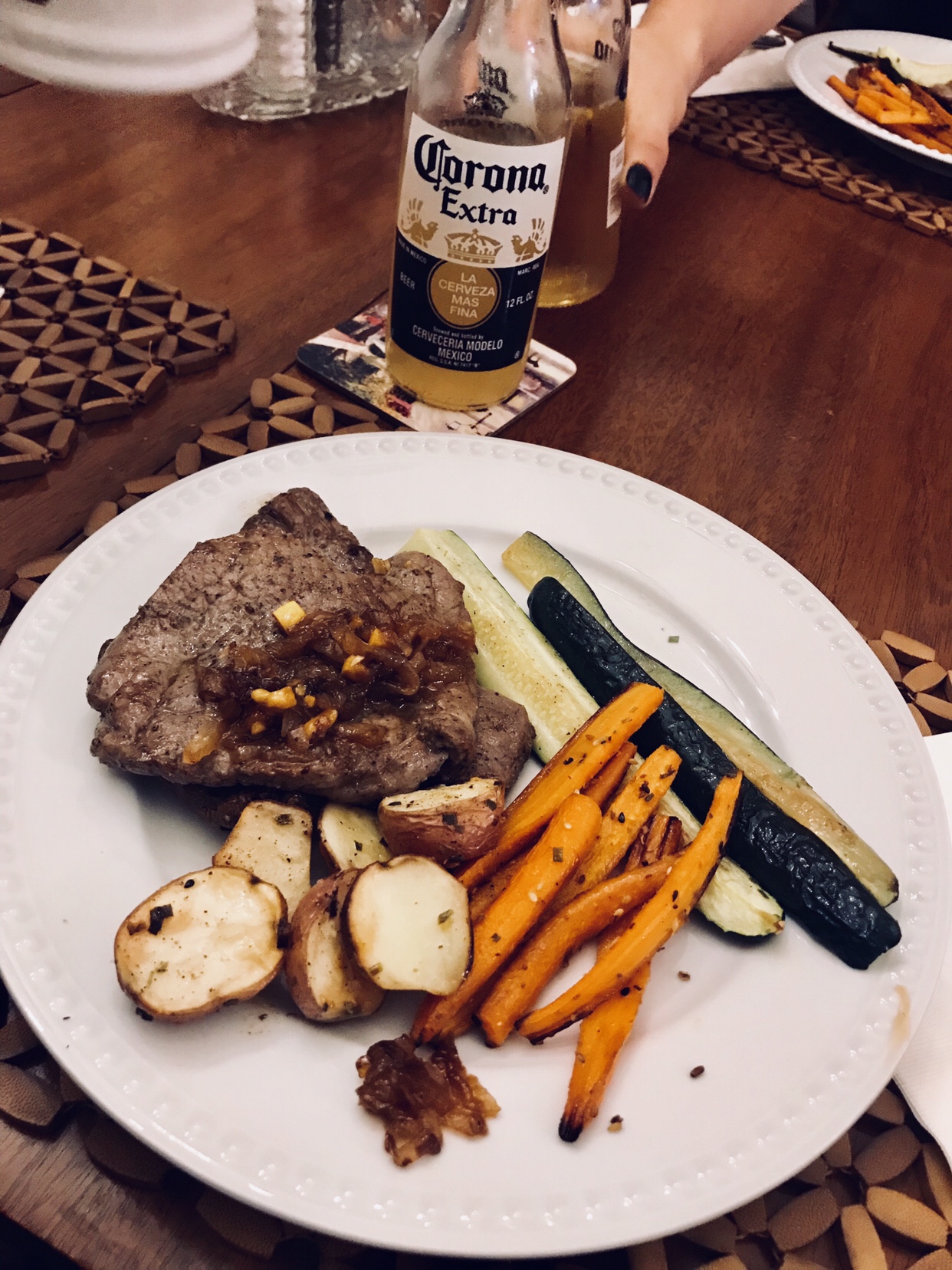 All deliciously arranged on my beautiful plates, at my beautiful dining table, with my beautiful friends, and served with a toast of well wishes. What a lovely way to wind out another manic Monday.